At Cimply Sweet Bake Shop our mission is to provide old school southern delicacies made from scratch with a modern flare. We use quality ingredients dedicated to delivering flavors rooted from recipes that have been passed down through the generations. We strive to satisfy the cravings for all ages with our wide range of sweet treats, such as, classic cupcake flavors, push pops, dessert breads, and custom alcoholic infused cupcakes. Future menu items to include sugar-free and Gluten free products.

We are committed to profitability and growth as a company and individually. Cimply Sweet believes that it is important to treat our internal staff and vendors' with courtesy and respect. 



Contact Us: 678-719-9279

cimplysweet@gmail.com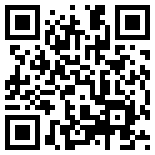 PLEASE PARDON OUR PROGRESS AS WE 

UPDATE OUR SITE....